Powering your fleet of lift trucks is no small feat– it takes regular maintenance and quality products. The costs of having low performing machines compounded with the costs of replacing bad equipment in a pinch pile up over time.
Businesses need access to reliable batteries, without worry. That's why we created our PC Platinum Program — to supply you with the power you need, when you need it. IBP can supply you with new Deka Batteries for one monthly rate. 
How Does It Work?
When you sign up for the program, we start with an application and evaluation of existing batteries in your fleet. The application ensures that the program will be a good fit for your company and allows you to select how extensively you would like to test drive the program. Then, our team provides you with a fleet evaluation summary. This report gives an overview of the quantities and ages of the batteries in your existing fleet.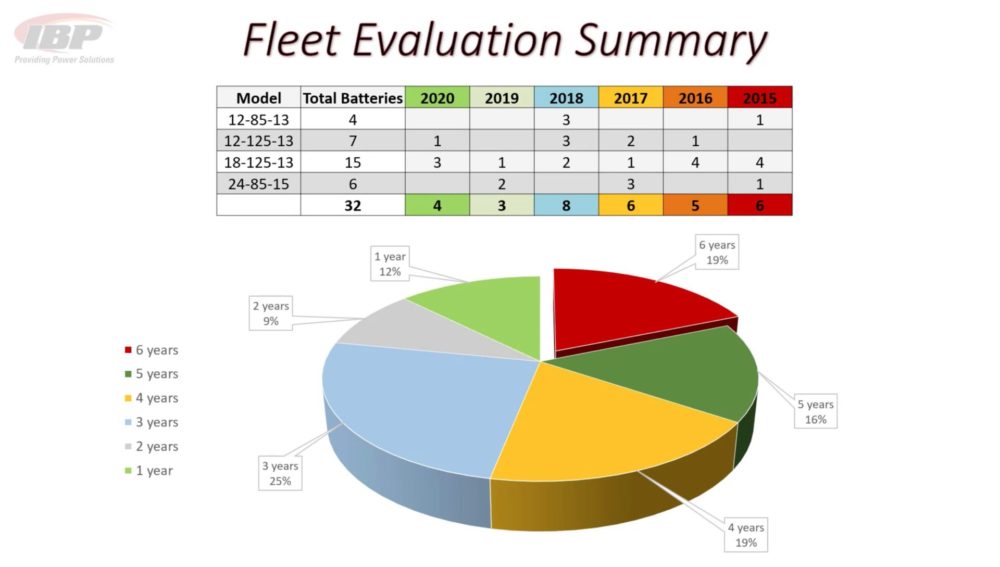 Based on this analysis, our team will provide a fleet condition report that helps you make an informed decision on which batteries to repair or replace based on age and condition. From there, our team will give you a recommendation on exactly how many of your existing batteries need to be replaced for performance optimization. IBP recommends replacing your old and underperforming batteries first with the program, while keeping your existing batteries that function normally. As these batteries become underperforming, you can replace them with Deka Batteries through PC Platinum.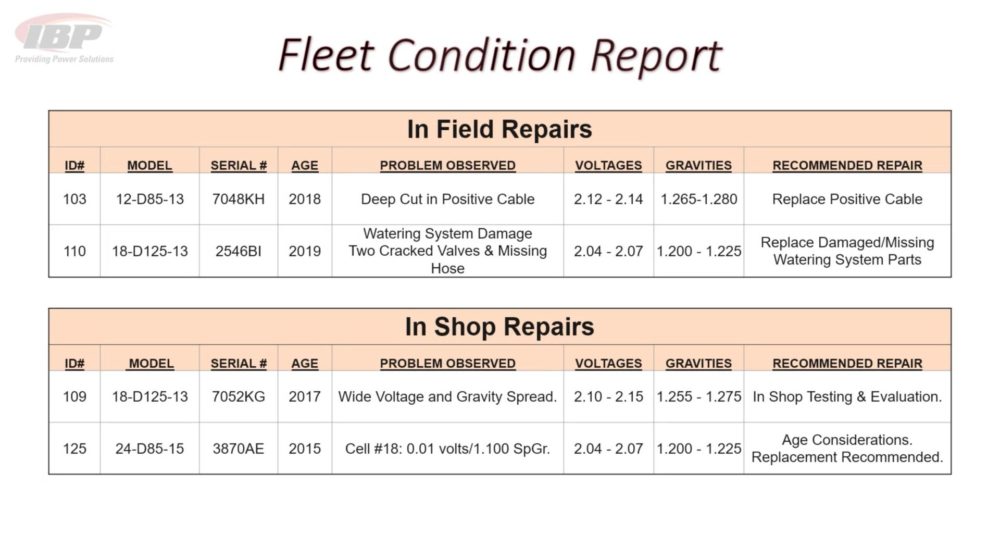 Is PC Platinum a Lease?
PC Platinum is quite different from a battery lease, giving you more flexibility and services in the long run.
Month-to-month commitment:
With standard leases, there is a contractual, long-term agreement that locks you into a program for years. With PC Platinum, you can return your batteries at any time for any reason — no questions asked.
Flexible quantities:
PC Platinum allows you to change the amount of batteries you receive, which is helpful in the case of expansion. Meanwhile, standard leases usually have a fixed quantity that you agree to for several years.
Regular maintenance and repairs:
The flat rate for PC Platinum covers necessary maintenance and repairs for the batteries supplied, without the extra fees that come with leases. While this only applies to the Deka Batteries owned by IBP, adding the PowerCare Gold plan would allow the same maintenance services for non IBP batteries.
No usage limits:
IBP has no usage limits, unlike traditional leases.
New battery rotation:
IBP will replace every battery supplied with a new unit every 24-36 months, depending on their application, so that you always have reliable power at peak performance.
What Services Does PC Platinum Include?
PC Platinum includes the following battery services:
Regularly scheduled watering
Routine inspection, battery cleaning and data uploads
Safety repairs performed immediately such as DC cable insulation, DC cable connectors and safety shrouds
Replacement of parts due to normal wear and tear
What About Chargers?
When you become a PC Platinum member, you don't have to worry about chargers. IBP recommends that you continue to use your existing chargers, as long as they are properly sized and in good working order. Any inadequate charger can be replaced and become eligible for the same services provided for battery replacement through PC Platinum. These high efficiency chargers will be replaced every six years and the program provides the same flexible quantities.
Why?
The PC Platinum program is designed to be a weight off of customer shoulders. We know that you have work to do — get out of the battery business for life and get back to doing what you do best.