Protect Your Productivity
When your AC power is interrupted, IBP's Critical Power solutions keep your operation online.
It Pays To Have A Backup
IBP supports essential businesses nationwide to deliver the peace of mind that when there's a power interruption or outage, it will be business as usual.
Power Problems
In today's world, we take AC power for granted and most businesses do not plan for a power outage until it is too late. IBP specializes in Critical Power solutions for all applications.  From system design to installation, we will improve the resiliency of your power supply and lower the risk of downtime.
1. AC Blackout

A total loss of utility power occurring for more than 2 cycles.

2. Frequency Variation

Frequency change from nominal 60Hz or 50Hz. Operation from engine generators can produce frequency variations.

3. Brown out

​Long-term reduced line voltage for an extended period of a few minutes to a few days.

4. Normal Mode Noise

High frequency electrical waveform between line (L) and neutral (N) caused by RFI or EMI interference.

5. Voltage surge

Short-term high voltage above 110% of nominal for several cycles.

6. Harmonic Distortion

Distortion of the normal waveform generally caused by nonlinear loads such as rectifiers, switch mode power supplies, and variable frequency drives.

7. Power Sag

Short-term low voltage caused by starting inrush current of large equipment, utility switching, or a temporary overload.

8. Switching Transient

Fast high voltage spike with very short duration time.

9. Overvoltage

Extended periods of increased line voltage ranging from a few minutes to a few days.

10. Common Mode Noise

Electrical Interference that is measured between ground and either neutral (N) or line (L) of a typical AC power line.
Products
Every IBP solution includes industry-leading equipment.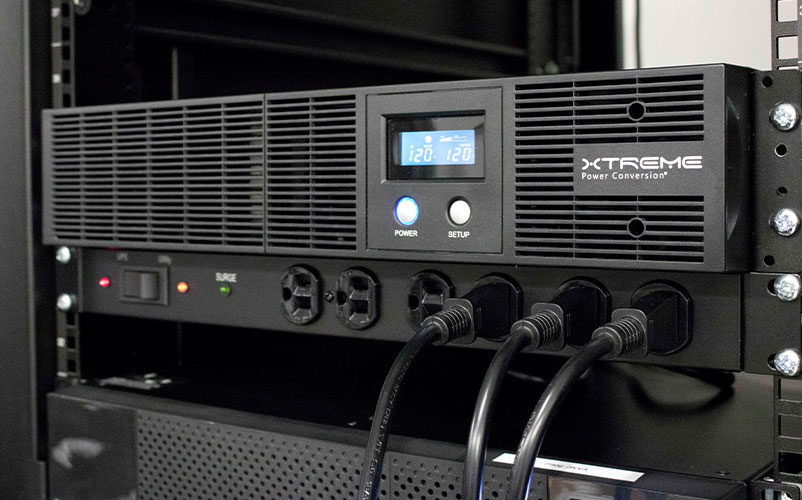 Get Started Today
Contact IBP for a critical power assessment. We'll evaluate your facility's risk for power disruption and start designing a backup power system that fits your needs.
Contact Us
Warehousing & Logistics
Our centralized location makes us an ideal national partner for critical power OEMs seeking warehousing and distribution logistics for their products. We have the facilities and the expertise to care for your power equipment and get them ready for your customers.
Learn More
Your Partner For All Things Power