The power you need when you need it
Get out of the battery business with complete DC power management from IBP.
PC Platinum Program
With PC Platinum, IBP manages all purchasing, charging and maintenance for your motive power batteries. Instead of buying batteries, chargers, equipment — and managing them all — you'll buy the power. And just like AC power, you'll only pay for what you use.
How it Works
Receive a no charge operation analysis and power study
Enroll one or all of your batteries and chargers
Pricing per battery/charger is locked and protected
Includes complete battery/charger maintenance and power management
Conventional, opportunity, and fast charge systems available
Upgrade or downsize your fleet as needed
No penalty to cancel at any time on common size batteries
What's Included:
Complete Battery/Charger Maintenance & Power Management
Conventional, Opportunity & Fast Charge Systems
Ability To Upgrade Or Downsize Power System At Any Time
No Cancellation Penalty On Common Size Batteries
Key Benefits
Power Guaranteed When You Need It
All-In-One Pricing
No Unpredictable Battery/Charger Replacements
No Unpredictable Battery/Charger Maintenance Expenses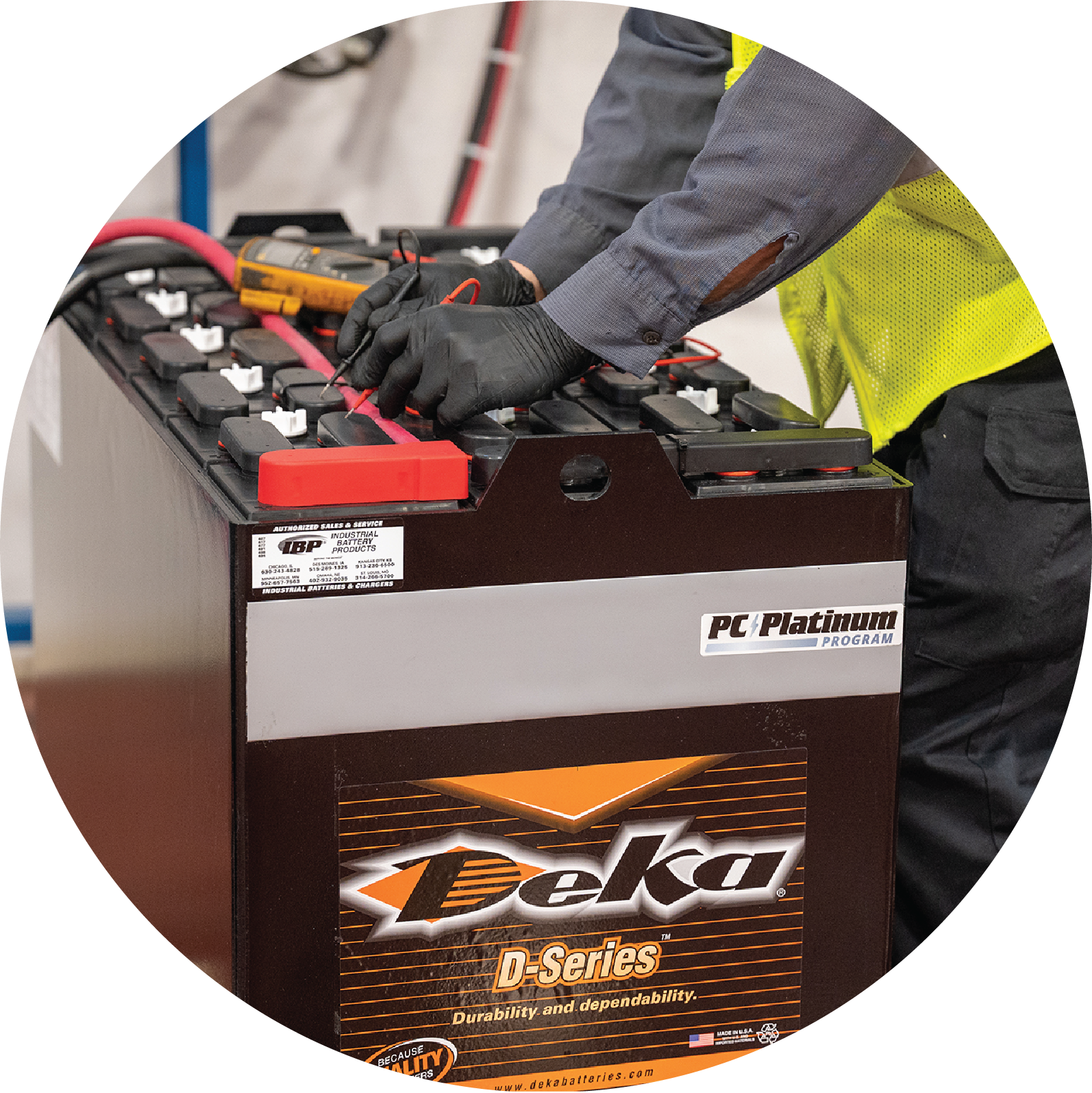 Battery Data Management (Optional)
Whether on-site or remotely, IBP will conduct an in-depth analysis of your fleets status to eliminate costly downtime.
Enroll Today